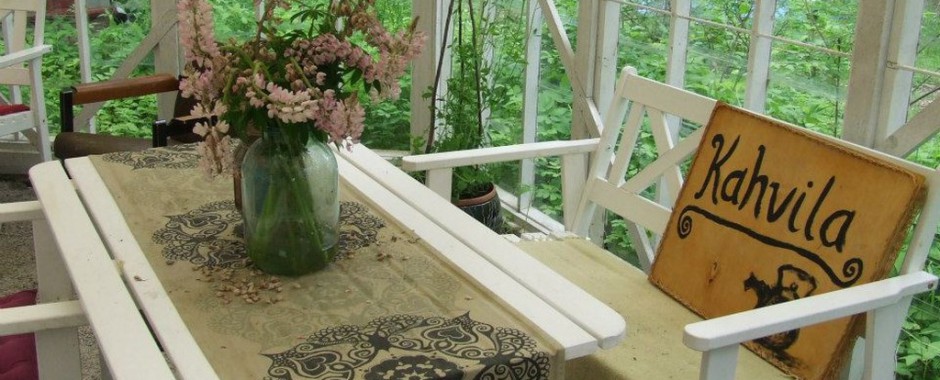 Biodynamic Farm Toivo iz Finske traži volontere/ke koje zanima biodinamički uzgoj, organska farma, organski način života, život u zajednici, priroda i njezina zaštita, organizacija društvenih događaja,...
 The area is located in the middle of forests and lakes. Theres many places for hiking or collecting berries, mushrooms etc as well as for swimming in lakes just in walking distance.
Projekt počinje u lipnju/srpnju 2017.  i traje 4-5 mjeseci.
Dodatne informacije o organizaciji možete pronaći na web ili Facebook stranici.
Zainteresirani volonteri/ke neka što prije pošalju motivacijsko pismo (na engleskom jeziku) na toivofarm@gmail.com,  a najkasnije do 13.5.2017.  Za sudjelovanje na ovom projektu bitna je motivacija i interes za teme kojima se bavi organizacija, a ne razina obrazovanja ili radno iskustvo. Stoga je u pismu bitno navesti zbog čega želite sudjelovati, što vas je privuklo, vaš interes za teme organizacije, kako možete svojim radom pridonijeti farmi, itd. Kod slanja prijave e-mailom potrebno je udrugu PaRiter (udrugapariter@gmail.com) staviti u CC. Nakon selekcije biti će dogovoren Skype razgovor.
---
Više o organizaciji i projektu na engleskom jeziku:
We are community/collective based farm in the middle of finnish forest and lakeside. We have many volunteers through the year, mainly in summertime. We are growing biodynamic and organic vegetables in open-land and greenhouses, so its lot to do with farming, but we also renovate buildings, fix tools and machines, do animalcare(cows) and many other things involving the life in finnish countryside life.
We are working daily in small or big groups depending whats seasonally most urgent. With our work we are trying to make this area and place for all people who like to have an experiment with rural lifestyle and nature with not much facilities, learning self-suffiecnt skills, ecological lifestyle and sustaineble development.
We also making different small social&cultural projects village surrounding us and other small villages nearby. Volunteer will be part of making happen differrent events on the farm area and nearby small cities.
We have 350m2 communal building with twin-bed rooms to sleep in(wintertime we have more privat space). Also house have dining room, kitchen, tv-room, office, library, kids-playroom, toilet, shower and sauna. We using outside toilets in summertime. We are eating always together and we share the cooking turns. We also take care of house together, cleaning, washing dishes etc. Nearest town is Heinola, 30km away and local transpotition is poor. From Heinola can take buses to capital and other places. Volunteers with licence can borrow a car for free-daytime-activities with own responsibility.
We hoping people who come here are open minded, unprompted over-all and get along with different kind of characters. You don't need any special skills, but we hope that you have some interest in self-sufficient lifestyle, biodynamic/organic farming, rural lifestyle.
---
EVS - Europska Volonterska Služba (European Voluntary Service) dio je programa Erasmus+ koji omogućuje mladima u dobi od 18 do 30 godina da volontiraju u stranoj državi na kratkoročnom (do 2 mjeseca) ili dugoročnom projektu (do najviše 12 mjeseci).
Sudjelovanje u EVS-u je besplatno, a volonterima/kama su pokriveni troškovi puta, smještaja, hrane, zdravstvenog osiguranja, izdavanja vize itd. Osim toga, volonter/ka dobiva i mjesečni džeparac te besplatni tečaj jezika.
Udruga PaRiter akreditirana je za slanje volontera iz Hrvatske na EVS projekte u inozemstvo. Za više informacija javi nam se na adresu e-pošte udrugapariter@gmail.com.