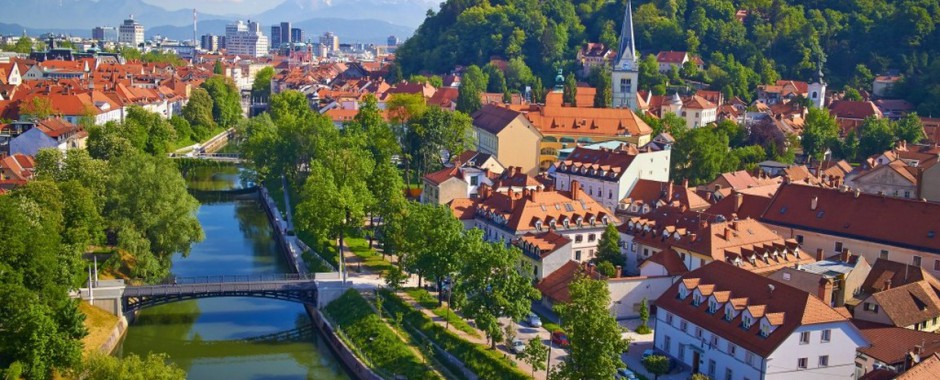 Ljubljana Pride iz Slovenije traži transrodne osobe ili druge manjine LGBTIQ zajednice i osobe koje su do sad imale kontakt s LGBTIQ organizacijama. Udruga je osnovana s ciljem održavanja Parade ponosa i ostalih aktivnosti te kako bi doprinijela  stvaranju inkluzivnog društva za sve osobe bez obzira na spol, seksualnu orijentaciju, rodni identitet i dr.
Zadatci za volontere/ke: Pomoć u svakodnevnim aktivnostima, organizacija, tehnička i logistička podrška, društveni mediji, promocija evenata i administrativna podrška, rad s volonterskim grupama i mladima.
Projekt počinje u lipnju 2017.  i traje mjesec dana.
Zainteresirani volonteri/ke neka što prije kontaktiraju udrugu na evs.ljubljanapride@gmail.com ili info@ljubljanapride.org. Kod slanja prijave e-mailom potrebno je udrugu PaRiter (udrugapariter@gmail.com) staviti u CC.
---
Više o projektu na engleskom jeziku:
If you are from Croatia, Spain, Estonia, Turkey, Slovakia or Portugal and if you know someone who would like to do EVS (ERASMUS+) program for Ljubljana Pride Association for 6 months or 1 month, please share this message with them!
Duration: 1 month: arrival 1st of June, departure 30th June 201 - dates non-negotiable
Who we are:
Ljubljana Pride is a non-profit civil society organisation established in Slovenia to ensure the yearly organisation of the Pride Parade and surrounding activities. The purpose of the Pride Parade association is to contribute to the establishment of the society, which will be non-discriminatory, inclusive and open to all individuals, irrespective of their gender, sexual orientation, gender identity or any other personal circumstance.
The Association is founded in the spirit of realization and recognition of the human rights and interests of lesbian, gay, bisexual, transgender, intersex and queer (LGBTIQ +) population.
Description:
EVS volunteer will be included in the daily activities of the Ljubljana Pride association, mainly related to the organisation of the Ljubljana Pride Festival that will happen in June. Throughout the year Pride organises fundraising activities for the festival and other LGBTIQ+ youth events.
Typical task for volunteers are: 
technical + logistical support during and after each event
handling external communication for the events organised
hosting and logistical support
communication on social media
promotion of events and basic administrative support
working with groups of youth or volunteers
Participants will gain competences in:
group work
working in multicultural environment
increasing the level of foreign language
communication, technical and logistical competences
They will learn about project management (ex. how to manage smaller 1 day events like exhibitions and parties)
EVS (ERASMUS+) program offers:
paid accommodation
cover food expenses
pocket money
learning of Slovene language
mentoring and Youthpass certificate
multicultural experience
new friends
and much more…
Basically, we are looking for people from the LGBTIQI+ community or has already some contact with LGBTIQI+ organizations and / or events.  We are particularly looking for people of Transgender background or other minority within LGBT community.
This EVS (ERASMUS+) is dedicated to youngsters (from 18 to 30 years) and have a good command of written English and are interested in social media management.
For inquiries please contact: evs.ljubljanapride@gmail.com or info@ljubljanapride.org
---
EVS - Europska Volonterska Služba (European Voluntary Service) dio je programa Erasmus+ koji omogućuje mladima u dobi od 18 do 30 godina da volontiraju u stranoj državi na kratkoročnom (do 2 mjeseca) ili dugoročnom projektu (do najviše 12 mjeseci).
Sudjelovanje u EVS-u je besplatno, a volonterima/kama su pokriveni troškovi puta, smještaja, hrane, zdravstvenog osiguranja, izdavanja vize itd. Osim toga, volonter/ka dobiva i mjesečni džeparac te besplatni tečaj jezika.
Udruga PaRiter akreditirana je za slanje volontera iz Hrvatske na EVS projekte u inozemstvo. Za više informacija javi nam se na adresu e-pošte udrugapariter@gmail.com.