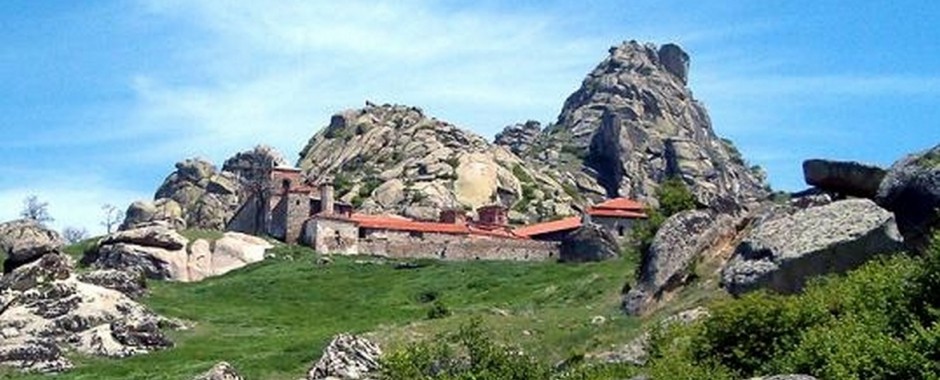 Savez udruga mladih SEGA  iz Makedonije poziva volontere/ke da se priljuče njihovom timu i svojim volonterskim radom doprinesu zajednici u gradu Prilep. Moći će sudjelovati u različitim aktivnostima Info centra za mlade SEGA, a neke od njih su: kreativne radionce s djecom i mladima, informiranje mladih, jezični kafe, sudjelovnje na događajima centra i organizacija događaja, aktivnosti u osnovnim i srednjim školama.
Projekt počinje u siječnju 2018. (moguće je dogovoriti datum) i traje 10 mjeseci.
Zainteresirani volonteri/ke neka što prije pošalju svoj CV i motivacijsko pismo (oboje na engleskom jeziku) na georgina@sega.org.mk i marice@infosega.org.mk, a najkasnije do 15.1.2018. Kod slanja prijave e-mailom potrebno je adresu udruge PaRiter (udrugapariter@gmail.com) staviti u CC.
Više o projektu na engleskom jeziku:
We give a great chance to young people to explore Macedonia and be part of an active youth organization for 10 months. The volunteer will be engaged in the daily work in the Youth Information Center INFO SEGA and will implement different creative activities with youth and kids in local high and primary schools in Prilep.
PROJECT NAME: INFORMATION ACCESS FOR YOUTH
DATES OF EVS ACTIVITY: 20th of January 2018 until 30th of November 2018 (date of arrival can be flexible)
ACTIVITIES OF EVS VOLUNTEERS:
1.    Promotion of the Youth information and Counseling Center INFO SEGA Prilep.
2.    Providing of accurate, up to date and reliable information for young people (from the field of culture, volunteering, education, employment, scholarships, trainings, seminars, etc).
3.    Promotion of EVS programme.
4.    Implementation of Creative workshop with children and young people.
5.    Celebration of important dates
6.    Planning, organizing and implementing intercultural events
7.    Language café.
8.    Participation on important events within the organization
9.    Conversation hours
10.  Coordinative meetings between the staff of INFO SEGA and Coalition SEGA
11.  Participating and working in the everyday activities of INFO SEGA and SEGA
Interested young people who want to join our EVS project should send their CV and motivational letter on the following e-mail addresses: georgina@sega.org.mk and marice@infosega.org.mk until 15.01.2018.
Additional information about the Youth Information center INFO SEGA in Prilep you can find on the following web site: www.infosega.org.mk , http://prilep.infosega.org.mk/evs-news  and on the following facebook profile: https://www.facebook.com/infosega/ .
Additional information about Coalition of youth organizations SEGA you can find on the following web site: www.sega.org.mk . And on the following facebook fun page: https://www.facebook.com/coalitionSEGA/ .
---
EVS - Europska Volonterska Služba (European Voluntary Service) dio je programa Erasmus+ koji omogućuje mladima u dobi od 18 do 30 godina da volontiraju u stranoj državi na kratkoročnom (do 2 mjeseca) ili dugoročnom projektu (do najviše 12 mjeseci).
Sudjelovanje u EVS-u je besplatno, a volonterima/kama su pokriveni troškovi puta, smještaja, hrane, zdravstvenog osiguranja, izdavanja vize itd. Osim toga, volonter/ka dobiva i mjesečni džeparac te besplatni tečaj jezika.
Udruga PaRiter akreditirana je za slanje volontera iz Hrvatske na EVS projekte u inozemstvo. Za više informacija javi nam se na adresu e-pošte udrugapariter@gmail.com.